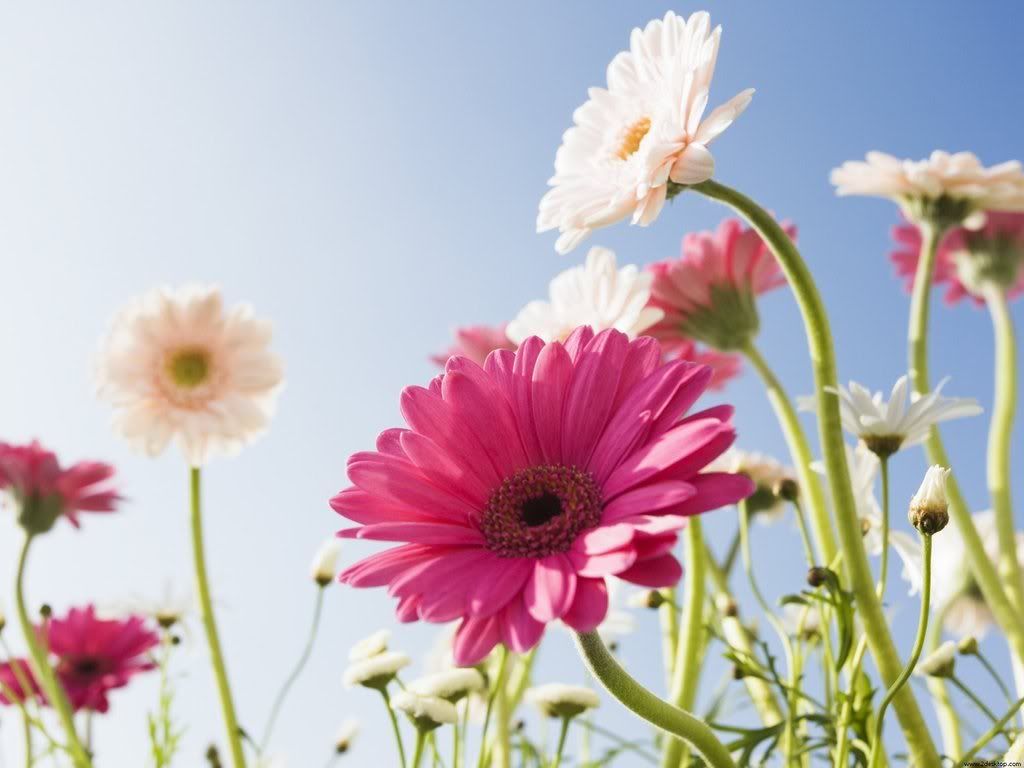 Did you ever have days when everything seemed to pale in comparison with what you were feeling inside? Perhaps you were having a terrible morning and somehow missed seeing how that little rosebud you have been watching for some time now has finally bloomed into a beautiful pink rose. Or how brilliantly dazzling blue the sky was and how the sun seemed to shine straight at you as if putting you in a stage with a spotlight. People were sending you smiles but you were sending it back with a huge frown of worry in your face.

I have had those days myself. And at the end of each one, I realize that things were not so bad, I often regret how I wasted those precious moments being upset. I will be celebrating my birthday in a few days and I looked back and saw my life has changed a lot since my last birthday.

Aside from being another year older, I have realized that I am more courageous now to meet life head on. Before I thought life is just around the corner...waiting...for me. I was wrong. Life does not wait for no one. It's a choice you make everyday. So today I am changing my blog title. Hope you agree with me when I now say...LIFE IS WHAT YOU MAKE IT.

Let me tell you a story of how someone's life changed because someone helped him see.

A blind boy sat on the steps of a building with a hat by his feet. He held up a sign which said: "I am blind, please help." There were only a few coins in the hat.

A man was walking by. He took a few coins from his pocket and dropped them into the hat. He then took the sign, turned it around, and wrote some words. He put the sign back so that everyone who walked by would see the new words.

Soon the hat began to fill up. A lot more people were giving money to the blind boy. That afternoon the man who had changed the sign came to see how things were. The boy recognized his footsteps and asked, "Were you the one who changed my sign this morning? What did you write?"

The man said, "I only wrote the truth. I said what you said but in a different way." What he had written was: "Today is a beautiful day and I cannot see it."

Do you think the first sign and the second sign were saying the same thing?

Of course both signs told people the boy was blind. But the first sign simply said the boy was blind. The second sign told people they were so lucky that they were not blind. Should we be surprised that the second sign was more effective?

Moral of the Story: Be thankful for what you have. Be creative. Be innovative. Think differently and positively.

Live life with no excuse and love with no regrets. When life gives you a 100 reasons to cry, show life that you have 1000 reasons to smile. Face your past without regret. Handle your present with confidence. Prepare for the future without fear. Keep the faith and drop the fear.

Sometimes the most beautiful thing is to see a person smiling! And even more beautiful is, knowing that you are the reason behind it!

John Maxwell once said, "Your attitude determines your altitude." Obviously he was on to something.
Happy weekend to all of you.