We took the kids to watch Ratatouille this afternoon. It was a really beautiful and inspiring movie. I could not help but be inspired by the rat chef, Remy. He had such big dreams and he was not afraid to pursue it and he did very well too. I will not go into details as some of you might still be on their way to watch the movie.
Remy had a dream of becoming a chef but being a rat he thought was a setback. But that did not stop him. It's always good to have a dream. Dreams are what makes us want to be do better and go further in life.

When I was a little girl I have always wanted to become a doctor and a journalist. I admired my grandfather a lot because he was both. So as I grew up, I mentally programmed my life towards that dream. I was a constant contributor to the school paper and I excelled in my science classes...I liked biology and chemistry, physiology, anatomy etc. When I went to college for my pre-med course I had the chance to be with patients and have a one-year internship in a hospital. That's when I realize that becoming a doctor is not that easy, first you have to be dedicated to what you do, second, patience is really a virtue all doctors must have, and third you have to have a heart of gold and courage to face death.

Eventhough my heart was in it, my body was not. I always got sick when I come home from a 24-hour duty in the hospital. Got my parents worried and I get sooo attached to my patients it affects me so much when they don't get well and eventually don't go home anymore. So I guess that dream was not for me.

Now I am doing something I like, there are days when I feel like all of a sudden there are hairs on my chest because of stress. And there are also days when I feel like I have just escaped a near-death experience because of too much pressure, but all-in-all I feel elated when I come through and pass the test.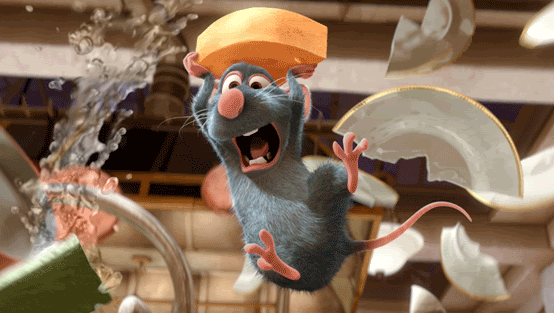 An important ingredient in making your life work for you? Dare to dream and visualize it like it can come true. The boundaries and limitations are all in your head. Remember when you were still a toddler learning how to walk? You never learned about edges and pain until your first fall. But then you were determined that you can do it. And you did.

I remember a TV show my kids are watching at Nickelodeon, I just can't remember what the show's name is but there's this song that these animals were always singing when they are about to go to an adventure of saving other animals in distress, "know what's going to work? team work! " You'll need a lot these when you want a lot of things to be accomplished.
And last but not the least, since you've dared to dream this far, love what you do and always keep that dream alive.
Forget about the days when its been cloudy, but don't forget your hours in the sun
Forget about mistakes that you can't change now, but don't forget the lessons that you've learned
Forget about the times you've been defeated, but don't forget the victories you've won
Forget about misfortunes you encounter, but don't forget the times your luck has turned
Forget about the days when you've been lonely, but don't forget the friendly smiles you've seen
Forget about the plans that didn't seem to work out right, but...
Don't forget to Always Have A Dream
Keep Smiling
Have a Wonderful day!!!!!!