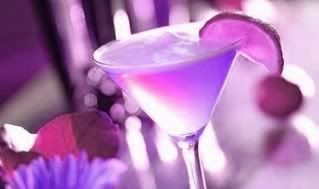 Well not a hundred years old, that would still be decades from now and I'm a little doubtful if I could even reach it. How time does fly, I'm on my 100th post already! I was surprised this morning to realize that I have posted 100 articles already. I never thought I talked that much haha. Apparently, I do. So I decided to write about why I love blogging, if anybody cares to know. Looks like you won't have a choice anyway, haha.
When I was younger I have this journal where I write down everything that happened to me on a particular day. I still have that journal with me and when I read it a few days ago I could not help but laugh and feel embarassed at the foolish things I did as a child. My thirst for writing did not stop there, I wrote journal after journal, I wrote journals for my unborn daughters and I plan to give it to them as wedding gifts...if I am still alive by then, which I hope I am.
I was hesitant to blog before, I felt exposed somehow. My memories and my experiences were precious to me and I thought it was too personal to share. I was also hesitant to post pictures because of the horror stories I read about the net but then I thought if I did not write about my family, my daughters and bits and pieces of my life then what was the point of blogging at all?
What I love about blogging is that I can write about things that move me, words, articles, stories and events that make up my life. Everytime I write about it I am made to realize how blessed I have been. Somehow, the pieces of my life's puzzles fall into place. Somehow the picture becomes clearer as I write it down.
I also love reading other people's blogs, I have made new friends because of this. And surprisingly found people with similar interests, similar problems and sometimes find people who has problems even more looming than I have. Not that things like that make me happy but it made me feel less alone and more alive than ever.
When I started my first post I was doubtful if I could keep it up, in fact I was not really able to sustain it at all until early this year. I only wrote when I had something compelling to write about. I felt alone then because no one was coming to comment or read. Until I made contact at last haha.
To all the new friends that I have met here, you know who you are, all I want to say is thank you for helping me open up and also thank you for sharing your life with me. Cheers!