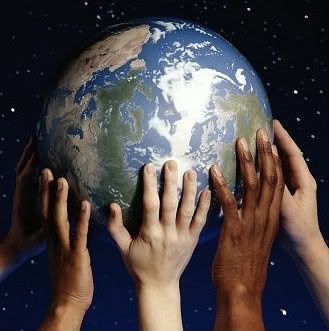 Today is Earth Day and I thought I could give something back by sharing this wonderful message I got from reading the book The Secret by Rhonda Byrne.
It's a video of daily affirmations that could help you get some positive things into your life. Some find it a waste of time but personally I think it's one of the best gifts life has to offer...and it's free! All you need is an open mind.
T
oday is the beginning of my new life
I am starting over today
All good things are coming to me today
I
am grateful to be alive
I see beauty all around me
I live with passion and purpose
I
take time to laugh and play everyday
I am awake, energized and alive
I focus on all good things in life
and give thanks for them
I
am free at peace and one with everything
I feel the love, the joy, the abundance
I
am free to be myself
I am magnificence in human form
I am the perfection of life
I am grateful to be...
ME.
Today is the best day of my life!
It's not to say that we have ignore the bad times we experience in our lives, because I also believe that it is getting through these times that helps mold us into better and stronger persons.
However good or bad a situation is, it will change...and if you want to keep it better all the time then choose to make it so.
Love life...it's the only one you've got!