It was a sunny Tuesday morning, the 19th of August in 2003.
My doctor came by my bedside to say, "Mommy we cannot let you go through another hour of labor, if the baby isn't in the right position in the next 10 minutes we have to do emergency caesarian section." My baby was lying in transverse position inside me.
Although I have been in the OR to take blood samples of patients undergoing operation, I was never been in for an operation myself. I was scared. The doctor assured me that he will have the baby out in 10 seconds flat. I was still scared. But I know I could not do it anymore, I was losing strength as well because I was in labor for 10 long hours. It was time to give in, I thought sadly. He went out to tell hubby about the possible C-section and he gave his consent.
What happened next was a blur as I can feel the anesthesia kicking in. I was rushed to the OR and in a matter of minutes I heard a baby cry. "It's a girl!" the doctor exclaimed. I was fighting to keep my eyes open as I felt I am passing out any minute, "Is she okay? All fingers and toes? Nothing missing?," I asked.
"She's perfect!" That was the last I heard before I passed out.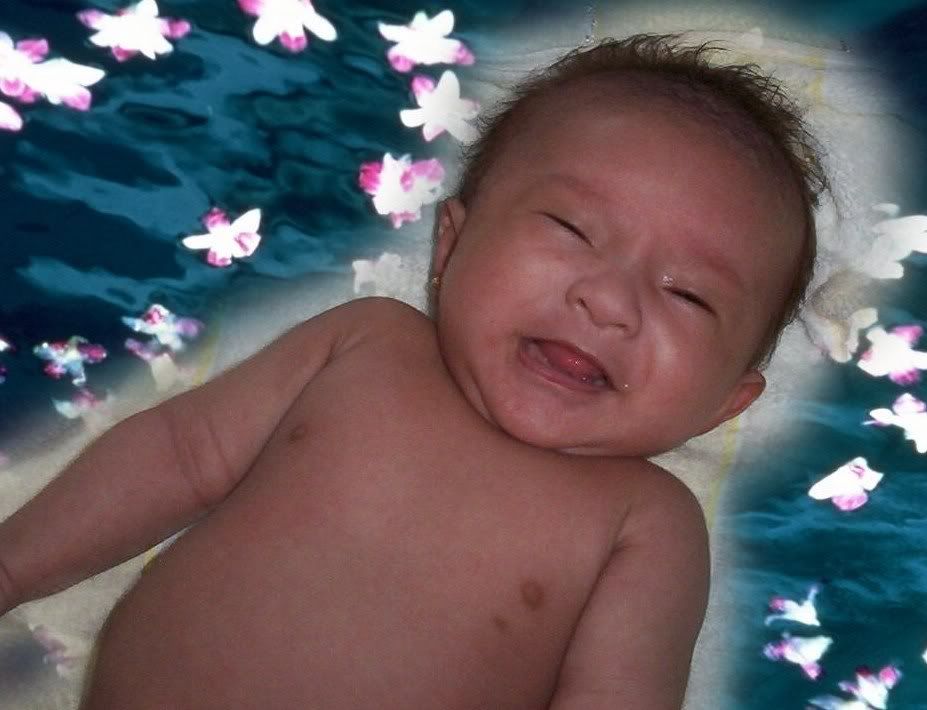 And indeed she is.
Time flew fast for me and now my litle girl is turning four. It seems like it only happened yesterday. When I look at her I am amazed at the things she can say and do. Kids nowadays are amazing! This little girl has showed her independence since day one. She decided when she wanted to come out and how she wanted to greet the world. As she was growing up she loves doing things by herself. She can put on her PJs at age one!
She loves to eat her own food even if she gets all messy, she'd do it over and over again until she can do it without things falling all over the place. If she wanted to reach something, she would pull up a chair so that she can reach it. She is very expressive, she verbalizes what she wants and how she wants it. She loves dollies like any other little girl but she also loves taking it apart and putting it back together again.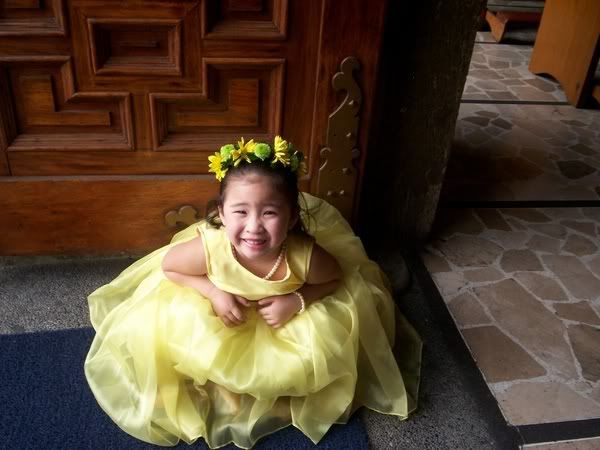 Her idea of a princess is someone like Mulan, a warrior and a fighter, who can survive on her own with or without prince charming. You can never fool her because she seems to know that you are just trying to pull one at her.
She can be very sweet and accommodating, but she can also be very hard to please at the same time. If she does not like what you are saying or doing, she will tell you so. Her teachers describe her as very vocal. At age three, she knows how to write her name, her sister's name and even my name without anyone teaching her how! I call her my sweetness and spice.
Happy Birthday honey! Thank you for being such a blessing and joy in my life. I love you!
"Children will not remember you for the material things you provided but for the feeling that you cherished them." ~ Richard L. Evans