Each day my kids rule my life and that's the way I like it. They're always on to me, asking me what I'm doing, what I'm eating, what I'm reading, why am I cleaning, why I'm blogging, what I'm blogging about, why I keep hugging them, why I keep on kissing them, why I am always fuzzing over them.....a lot of what? hows? and whys?
I don't mind that they do that but sometimes the questions gets harder and harder and I have to do research to satisfy their curiosity. My eight-year-old is a wide reader. She asks the hardest questions at most times. She reads the dictionary! She probably has a wider vocabulary than I do when I was her age. She is a voracious reader. She can read a book in 1 or 2 days if it's interesting enough. She is competing in a Math Olympiad in October on a national level. And she does most of her studying on her own. Studying and reading is her utmost interest.
My four-year-old on the other hand is more inclined towards the arts. She also loves books but she's more on to dancing especially ballet, singing and pretend play. She loves to draw and doodle in her small notebook. She also loves to ask questions about things that are new to her and she won't stop until she gets her answers. She can take care of herself and loves her independence. Today we watched the stage play
Mulan
at the Cultural Center of the Philippines. While we were watching the play she kept asking me when the "real"
Mulan
was coming. She was expecting to see the 'Disney' version and kept whispering a bit loudly to me that what we were watching was a "fake".
Here are some pictures I took recently of my two daughters. You can click the pics for a larger view.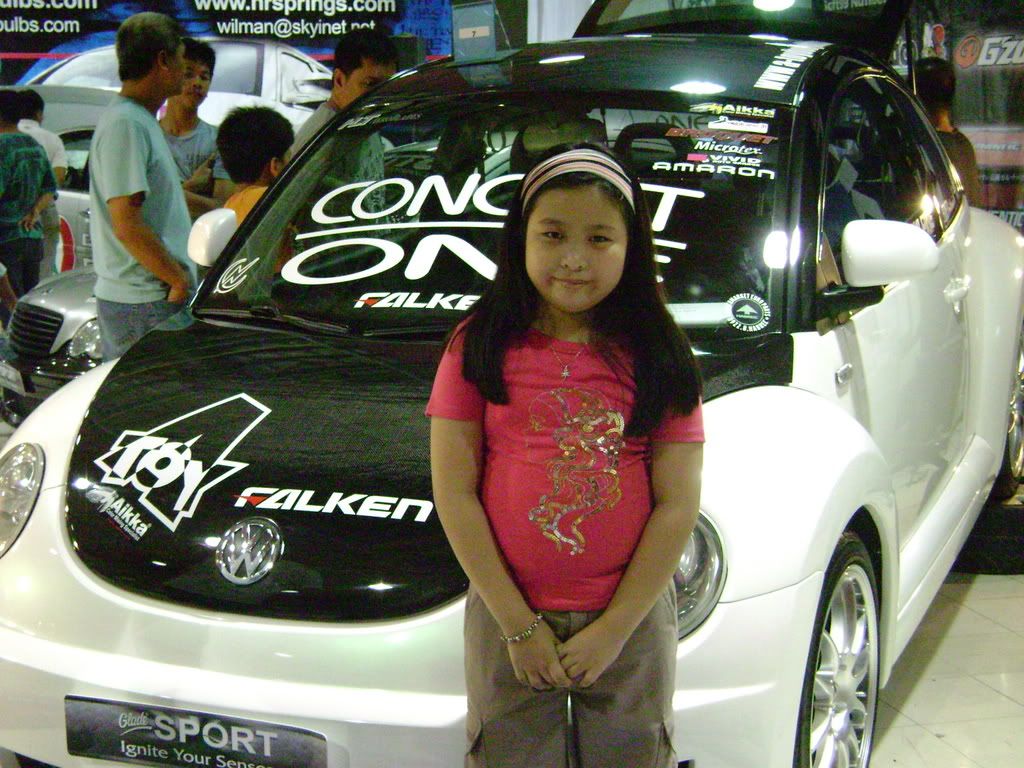 @ the Car Show
@ the Barbie Exhibit
With Mulan the stage play actress @ the CCP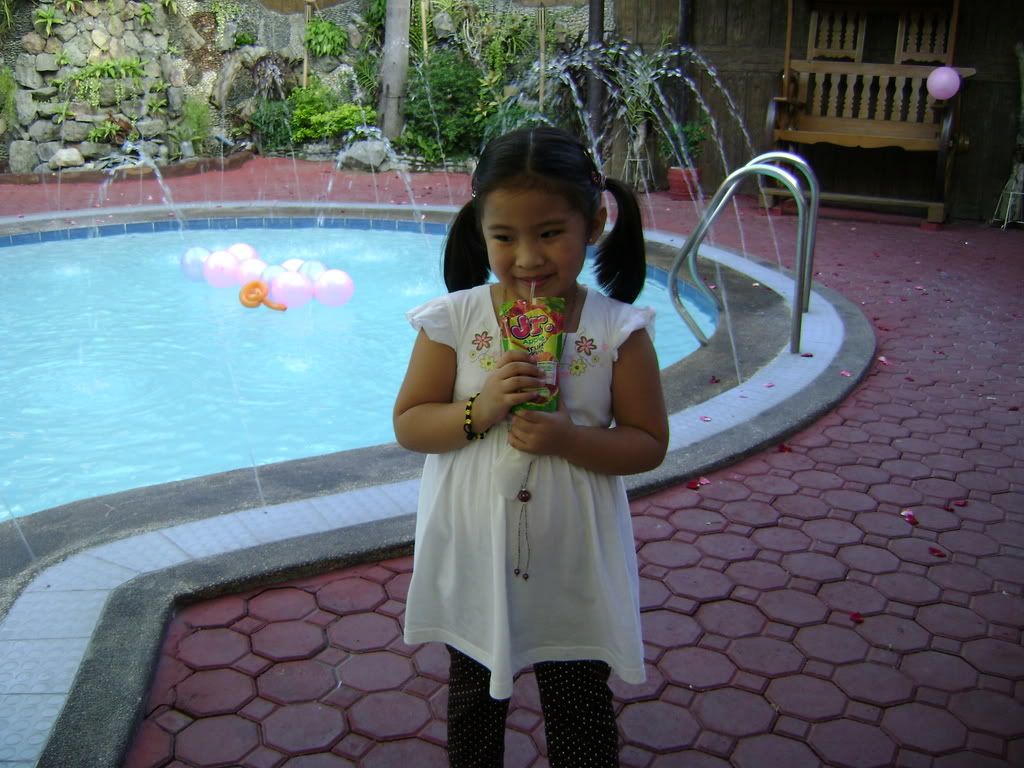 @ a Birthday Party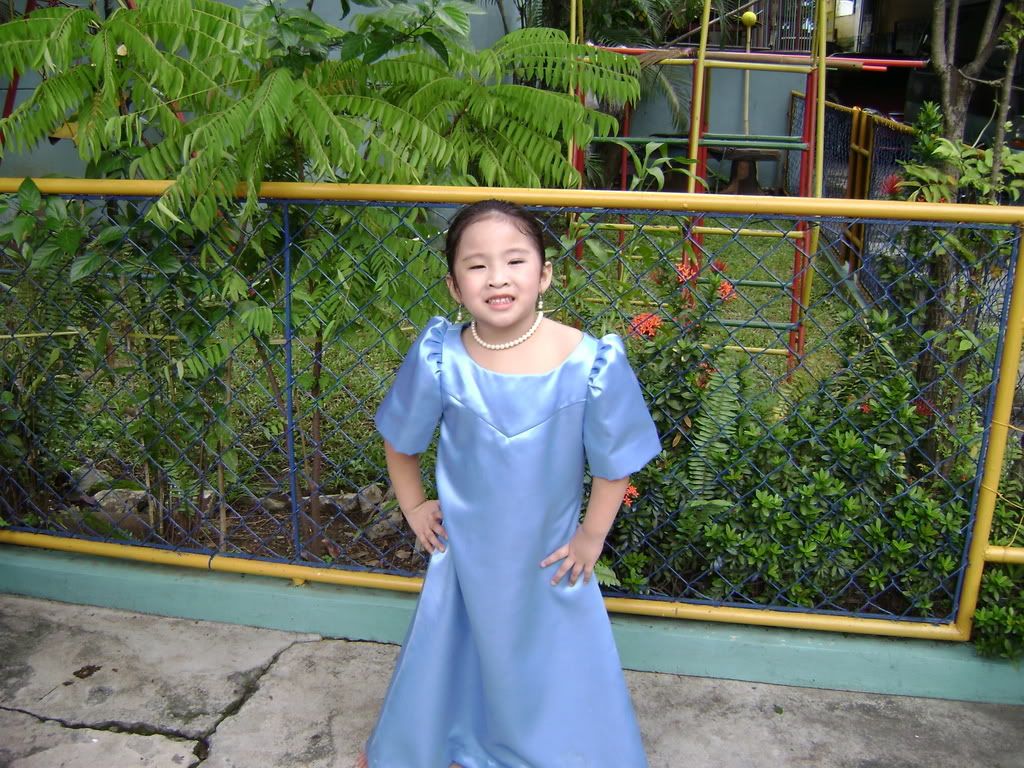 @ School when she performed on stage
I guess now you know how much I'm addicted to these two. =) Have stress-free day people...I just had one today.