I have been a little out of the circulation lately. My excuse? Well, work has been really hectic, halloween preparations were underway at the office as the company hosted a Halloween Party for the employee's kids for a Trick or Treat, some lose ends to fix and the on-going renovation of our bedroom....Arrrggghhh! and now I caught the flu again. And I was sooo looking forward to the weekend to clean house. Now I'm stuck in bed and sleeping every chance I get.I guess my body is telling me to keep things slow. I am only forced to listen.
I have a lot of things to catch up on, memes and awards to post. I am thankful that the people who gave them to me are very patient and understanding. So let me start with a very nice e-mail I received last week.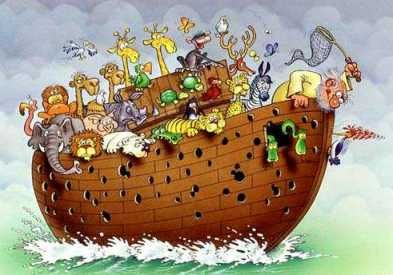 What have we learnt from the story of Noah's Ark?

Don't miss the boat
Remember we are on the same boat
We need good planning.
Noah's ark was built before the heavy rain came.

Stay in good health you'll still be needed for major venture even if you're 60.
Don't be bothered by criticism, focus on what needs to be completed.
Build your future in high places.

For safety's sake, travel in pairs.
Speed is never the most important thing,
snail and the leopard end up on the same boat.

When you feel uptight, relax a little.
Remember, the ark was built by layman,
Titanic was built by specialists.

No matter how bad the weather outside is,
if you walk with GOD,
the rainbow is just ahead of you.

Here are some of my friends footprints:

My good friend Annita has graced me with these two wonderful awards.



I am passing on this award to six women who rocks my world and the blogosphere as well. Here they are in alphabetical order:

Akanksha
Buchiko
Michiko
Rubyshooz
Sameera
Sweet Girl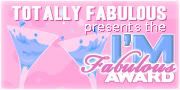 The creator of this award,Christy of Totally Faboulous says the award is for "bloggers who are fun, cool, and of course Totally Fabulous!" There are many many fabulous blogs created by fabulous people. But for now, here is the list of fellow bloggers that I would love to pass along this award to.

Colin
Dreamcatcher
Kalyan
Killeris
Rajeev

Another award was given to me by my very artistic friend Rajeev .And now I am passing on this award to others. Guys your sites have hatched.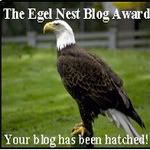 Annita
Buchiko
Colin
Doodski
Michiko
And last but not the least my friend Colin awarded me with this sweet Halloween treat. And now I am passing them on to other sweet people I met.
Annita
Firefly Wings
Mad Goad Lady
Sameera
Sweet Girl
There are so many people who come and go in your life.
Only friends will leave their footprints in your heart.
Thank you all for the awards and Congratulations!