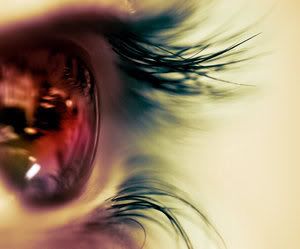 "What is now proved, was once only imagined."

-
William Blake
That phrase caught my eye today and it got stuck in my mind all day. Big things often start small, it often starts in the backs of our mind. A secret wish, a hope for a better and brighter future, a dream, we at one time, thought was unattainable. Elusive.
But you know what? It was because someone dared to dream that one day we won't have to use candles to light our houses, that the
light bulb
was invented. And because one man dared to dream that he could connect and contact people anywhere in the world, that we now have telephones. And because one man dreamed we can listen to quality music, watch our favorite movie without needing to bring the DVD and CD Player anytime, anywhere, the i-Pod was invented!
LOL
.
So many things were made possible because people dared to dream. And probably the most important part, they had the courage to make it come true.
When I was a little girl, I often day dreamed of becoming a doctor, meeting my Prince Charming and marrying him, have kids, a house, a car and one day retiring in Paris. You might say those were simple enough dreams and totally attainable. But to a little girl like I was then, those were big ones.
Well, I almost became a doctor, I married my Prince Charming and had beautiful daughters with him too! I have a house and a car and I'm on my way to the last part...retiring in Paris!
hehe
. And you know, all throughout my childhood and even today, there was never a time that my mom and dad told me that those dreams were unattainable. They often told me, "If you believe in it, you can make it happen."
"Have faith in your dreams and someday your rainbow will come smiling through. No matter how your heart is grieving, if you keep believing, the dream that you wish will come true."
~ excerpt from the song A Dream is a Wish in Your Heart