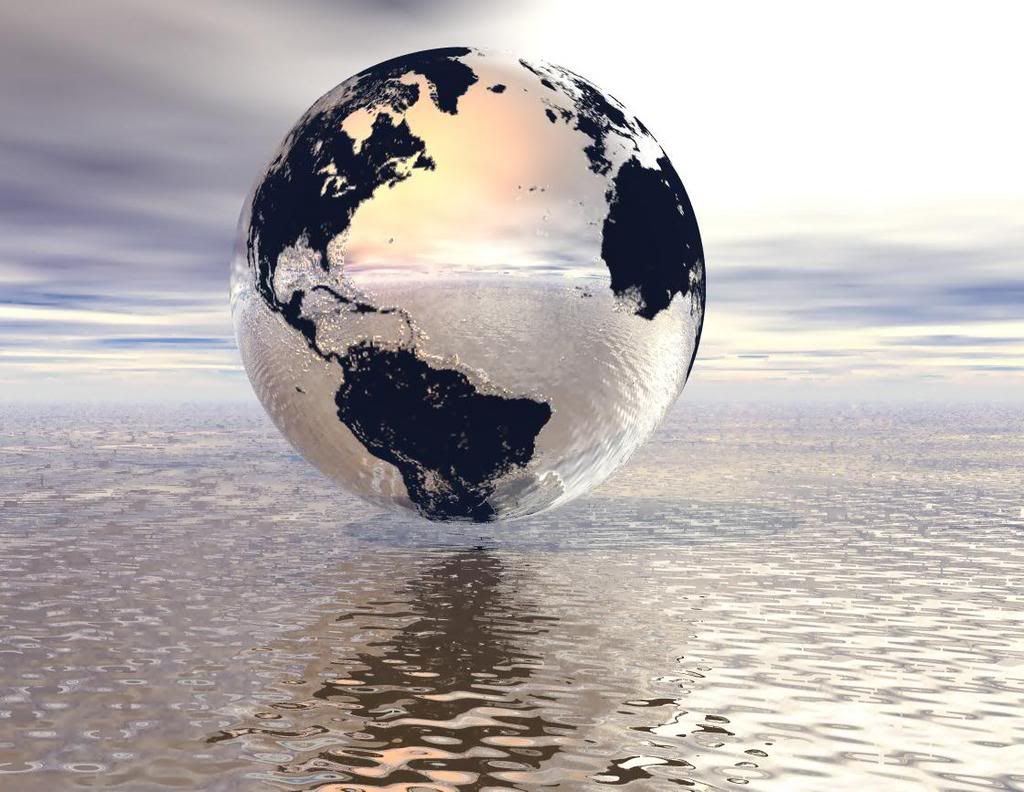 Have you ever felt like you wanted time off from your self? Well I've been having a lot of those lately. I feel like there are so many things crowding my mind. Too many things to do in the office, too many things I need to buy for my kids school opening, grocery shopping, projects to finish, e-mails to answer, letters to write, documents to sign, phone calls to answer, a very messy room to clean when I get home from work, a new regimen to do for my youngest daughter that the Pedia prescribed, prep the kids for bed, check the refrigerator for tomorrow's breakfast and the list goes on and on. I wanted to scream and shout. All this and I haven't even changed to my home clothes yet!
You guessed it right, this tired mommy needs a vacation. Just a few hours ago a fellow blogger visited my site, he left me this message, "If life is just around the corner, then when do I get to enjoy it? So I have to make that turn first, and would that be my crossroad, before I enjoy life?" He asked the question because he wanted to understand what my title meant and how it relates to the topics I put in my blog. His message echoed a question I have been asking myself for a long time. Why do we have to go through a lot of twists and turns just to experience 'life'?
I remembered an interesting story I read in the e-mail. It is a story of a Salesman and a fisherman.
The salesman having earned his first million dollars decided that after all the hard work he put in he deserved a grand vacation. So he went on a trip to a nice island in Mexico and promised himself total relaxation. He would sit by sea, sipping a pinacolada, breathing fresh air and taking in the view. As he was touring the island he saw a fisherman having a siesta in his boat, his straw hat covering his face from the blazing sun. The salesman saw the big fishes he caught and noticed there were a lot of them swimming around. His business-wise mind was trained to spot potential businesses and its working overtime. He was thinking, he could catch a lot of fish and then build a canning company, he would hire the locals and he would distribute his goods all over the world. His eyes popped like a cash register.
The fisherman, now awake, noticed the young salesman smiling ridiculously at him. "What's up amigo?", he asked. The salesman asked, "how would you like to be my business partner?" The fisherman asked, "what's in it for me?". The salesman told him about his grand plans of building a canning business and distribute canned fish all over the world. He was convincing the fisherman that if he helped him and if he worked hard enough, after a few years he would be as rich as the sales agent and he would own a big house and a nice car not to mention a lot of money. "And then what will I do if I become rich?" asked the fisherman. "Well take vacations of course, since you are rich, you can now sleep all day and go fishing all day with a fat check in your wallet." The sales agent smiled at his own idea. The fisherman looked confused and totally unconvinced, "why do I have to go through all that just to be able to do, what I am already doing now?", he asked the sales agent. The sales guy was speechless.
Interesting story and he was right too. So like my questions about the twists and turns. With that I would like to end this post with this six things to be thankful for.
1. Worries at the start of the day: means you are still alive to have something to worry about.
2. Headache at the end of a hard day: means you can still work hard.
3. Clothes that don't fit anymore : means you have a good appetite and have good food to eat.
4. The mess to clean after a party : means you have friends around you.
5. Roof that need fixing : means you've got a home.
6. Taxes to pay means you have a source of good income.
I guess, all I can do right now, is thank God for everything. =)