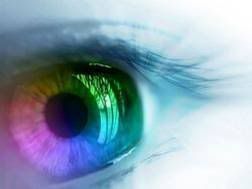 "We don't see things as they are, we see them as we are."
- Anais Nin
I love people watching. Whenever we are driving somewhere, I watch the people we pass by. I see some laughing, some are smiling, some seem to be shouting at someone, and someone is just sitting there - seemingly deep in thought. I wonder what's going on inside their minds. What are they worrying about? What makes them laugh? or cry?
When I see a beautiful house, I would always wonder if the people inside are as beautiful as the place they are living in. I wonder if the beautiful well-manicured lawn is an indication of how immaculate and clean their hearts are? Do they ever worry about anything? I guess not so much. They have everything it seems. What else could they possibly need?
In my job, I get to meet and talk to a lot of people. Some have a big sense of self-importance, some seem to always be the source of jokes around the place, some seem content and smiling and some looked always jittery and worried. The people I work with are good examples that what we see is not always what we get.
Getting to know them deeper I learned that that person who always made light jokes about everything had really great problems at home, some too painful to even talk about. And that person who looked always worried and jittery was scared of committing a mistake - because she was reprimanded hard when she was a child, that person always wanted confirmation that what she is doing is right. And that person who seem to think too much of what she can do? - really thought very little of herself and it was through boasting that she convinces herself that she is not so bad. And there is also that person, who everybody does not seem to get along with? She just wanted acceptance and being biting and testy is just a defence-mechanism she puts up so she won't get hurt when someone says not-so good things about her.
Everybody has a uniqueness that is ours and ours alone. How we live our life and how we deal with others make us who we are. When I meet new people I try to look deeper, what this person shows upfront may not always be what's inside.
"Today you are You, that is truer than true. There is no one alive who is Youer than You."
- Dr. Seuss.
I just love this song, from the movie - Charlotte's Web, it's called Ordinary Miracle by Sarah McLachlan.
We are all part of a miracle. A miracle called life.