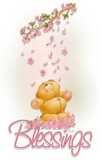 At first when the idea crossed my mind about asking people to write about their blessings, I was afraid that no one would heed the call. I was hesitant to press publish. But today when I saw all your responses I was filled with so much joy.
Shelly in
This Eclectic Life
has a beautiful post about her blesssings. It's called
Work-It's Not My "Ball and Chain"
.
She writes about her "gift of story". Her article is about how, by some divine intervention, she found a job that gives her great joy. Incidentally, the funny folktale she told was called "God Will Provide". She says "I keep telling stories, because this is what I was meant to do." What a blessing to discover your gift, make good use of it and touch other people's lives.
Pieter in
Only God keeps me going
wrote
God in His Wisdom Will Take Care of You
. The article talks about the secret of true happiness. He writes, "I have learned there is little I can do in my life that will make me truly happy. I must depend on God to make me happy and to meet my needs."
Thank you Shelly and Pieter for sharing. You are so blessed in ways you may never even know.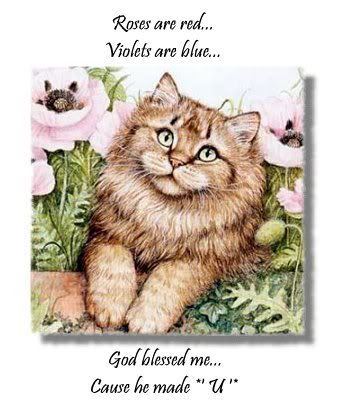 To those who promised to write their posts, I am looking forward to your entries so I can feature it here.
God bless you all!